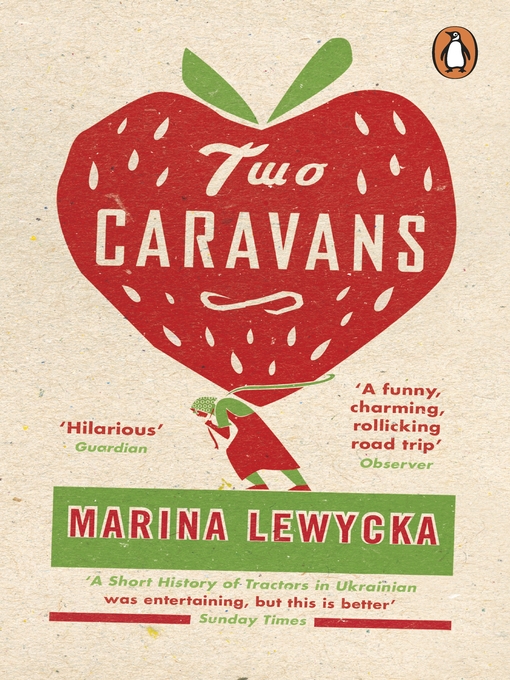 I am glad that I picked up this book by Marina Lewychka entitled "Two Caravans" since I really needed a book that I don't have to concentrate and keep track on everything. There is nothing wrong with that in fact I find it a therapy. When I just finished reading a heavy book I always balance it by reading a light one afterwards, if you know what I mean.
It is about two caravans, immigrant workers mostly Polish and Ukrainians in England to pick strawberries. But instead of picking strawberries they all ended up in a whirlwind joy ride of their life with a very heroic dog (not to forget dog since I am a dog lover myself). So what can ever happen to them and their joy ride?

Alright for my review I shall give it three out of five stars. The author certainly knows how to hook her readers right away and so you just want to read on and humour is her cup of tea. The book as I mentioned is an easy read so don't expect too much. There is no depth to the story an advantage if you just don't want to bother but a disadvantage if you are searching for a book with substance. Clearly not much can be learned from a joy ride except the adventure. In short if you want to read something interesting, no stress reading, read this book but if you want a "meaty" book get yourself something else. Mind you after reading the book.......made me think twice of eating chicken...no not strawberries but chicken. If you want to know why READ THIS BOOK for the author certainly took her time on how dressed and "undress" chickens are treated.