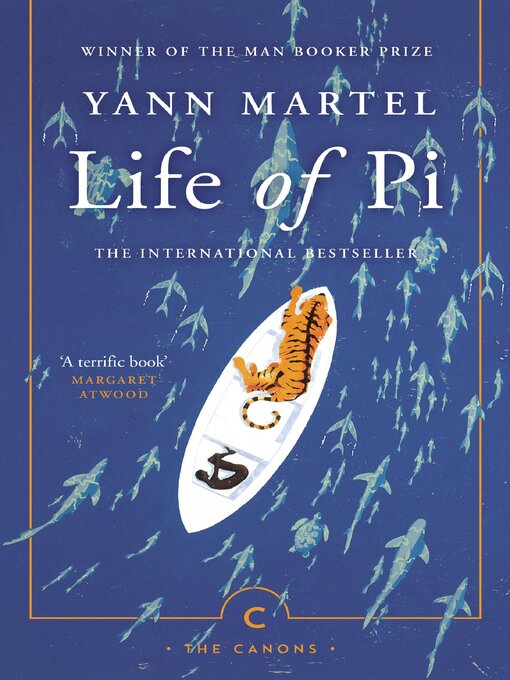 "I

know what you want. You want a story that won't surprise you. That will confirm what you already know. That won't make you see higher or further or differently."

Life of Pi

It is the one quote that readers of the book "Life of Pi" by Yann Martel should take into consideration once you have finished reading it. I was intrigued by the book for some time but I was torn because the reviews for the novel are both good and bad. Now that I have read it I will put on my review.

First of all I want to give a brief description of what the story is all about. "Life Of Pi" is a story of survival, of a sixteen year old boy named Piscine Molitor Patel who got stranded in a life boat with a two hundred fifty pound Bengal tiger named Richard Parker. Why is the story interesting for me? Because it reminds me of a classic story; "The Jungle Book" also I wanted to know if Pi has survived this ordeal and if there is something he has learned from the circumstances that I too can learn.

The book for me has high points and low ones. The first chapter, the base of the story was really interesting on how the author defines animals and their instincts, and on how human beings are different from them. He will also redefine a Zoo for you. More than that he gives a good thought about religion and God this for me are the high points. The second chapter will bring readers to the essence of the story SURVIVAL. I honestly got bored since there were too many details that I believe not essential for my reading; sometimes I just want the author to get to the point like describing on how Pi meticulously constructed a raft which for me was unnecessary. The third chapter would give readers the truth of the story.

The novel for me failed in a way since the last chapter gave it all away in just a few pages. I don't want to dissuade readers but I got disappointed after reading the last chapter. But I always say my reviews are based on my views, if you are still interested please read the book if not then you won't lose anything. In my opinion I don't understand why it received the Man Booker Prize since it lacks something.....something essentially gripping that all readers can relate to.
Im giving it a two and half stars out of five.